Bush and grass cutter
Excellent Finishing and cutting uniformity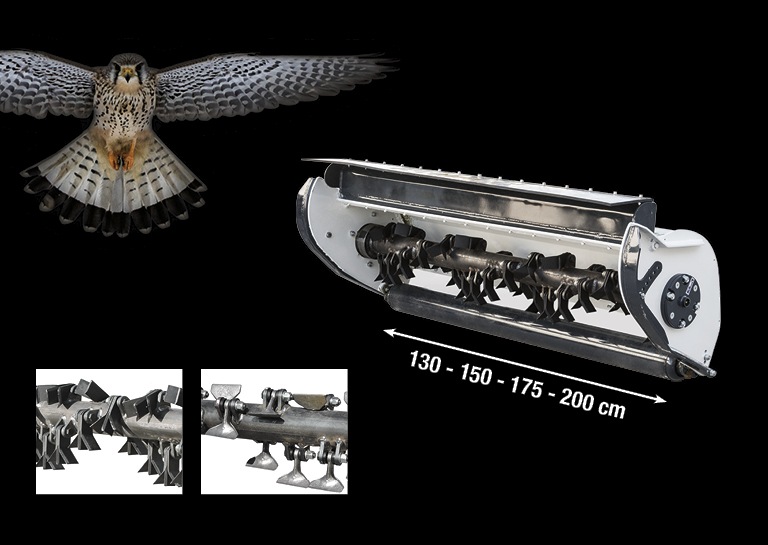 The flotation device connected to the tool hook uses only hydraulic actuators, which, compared to classic spring actuators, allow tackling the terrain more uniformly, thus protecting the vehicle from minor mechanical failures. It features a calibration system that relies upon the weight of the applied tools.
Perfect for the hardest works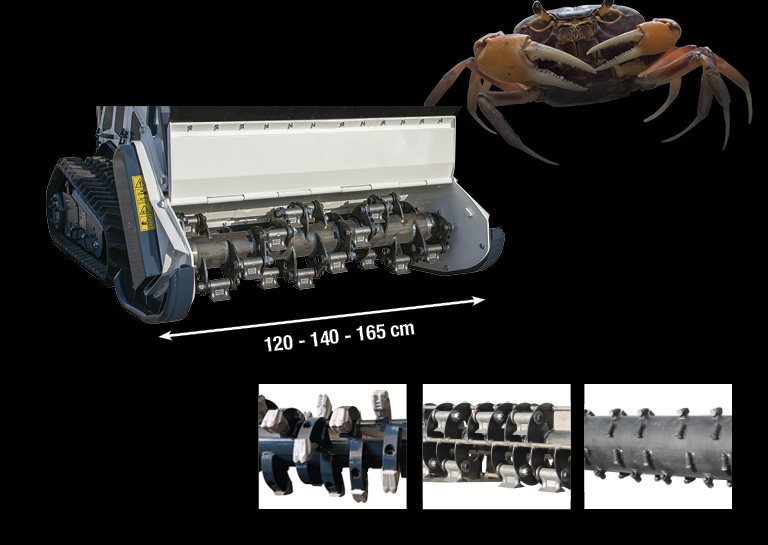 The forest head can be used for deforestation works, also as a trailblazer, since it can deal with big tree trunks. The push bar is particularly useful when you are facing a vegetation taller than the machine.